Bard Baltimore is part of a national network of public, tuition-free early colleges led by Bard College. To keep you and your son or daughter informed and engaged with this work, we would like to be able to send you communications from time to time such as newsletters, special event invitations, or calls for volunteers. To opt-in to communications from the Bard Early College Network, please click here.
Make a Gift
To provide a robust college course of study, Bard Baltimore depends on generous financial support in addition to the resources made available by our public school partners. Please consider a gift of any amount today. Gifts may be directed to:
Bard High School Early College Baltimore
The Bard Early College Fund, our annual fund where your gift is allocated to wherever the institution needs it most.
To make a gift by credit card, visit here.
For information on additional ways to make a gift, visit here.
100% of your gift, made through our partner Bard College, supports Bard Early College.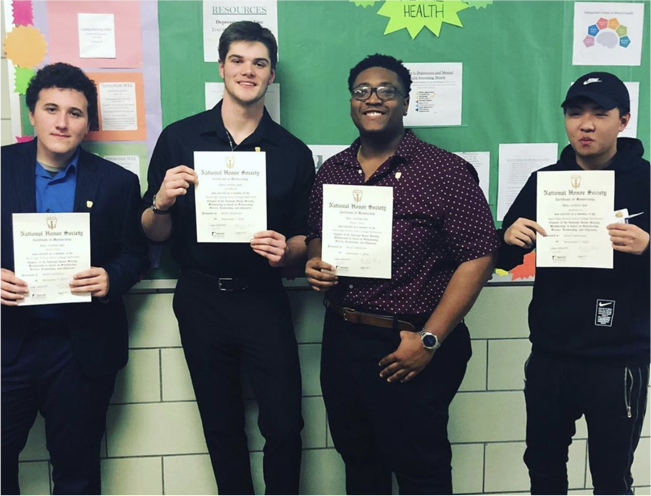 Your student is encouraged to check with their School Counselor to see if they need summer school.
We strongly recommend students recover any courses they fail right away, as failure to recover
courses could impact school privileges like trips and dances, grade level promotion, matriculation to
the early college program, A.A. eligibility, and graduation. Your student's school counselor can
provide more information as to your student's specific status and credit needs.
Stay up to date with the Family Teacher Union
If you would like to join the Family Teacher Union, Bard's version of a PTA, please fill out this Google Form here. You can also email the FTU with the new email address below.
New FTU email address: We have established a new email address to serve parents and families through the Family Teacher Union: [email protected] . This account is being monitored by members of our support team.
Stay in Touch with Bard Baltimore
Students and families are advised to keep their information in Infinite Campus up to date. You can update this through Parent Portal or by contacting our school secretary ([email protected]).
Get Involved!
One way to get involved with Bard's community is through our Family Teacher Union(FTU). This group meets once-a-month to discuss current events in the school community and to coordinate community events for Bard Baltimore. Check our calendar section for updates on upcoming meetings.
At A Glance
Here are a couple of tips from our ninth grade counselor, Ms. Melchior, on how to help your student succeed in high school. You can view her guide here.
School Day Schedule: 8:00a.m. – 2:50 p.m.
Building Opening: The building will open at 7:30am. Breakfast will be served from 7:30-8 am during the school year. Students should enter through the back cafeteria entrance for breakfast throughout the year.
Dismissal: Once dismissed, please leave school through the front entrance.
Late Arrival: If you are late to school, you must enter through the Main Office and check in with Ms. Mountcastle at the main office.
Bathrooms: A non-gendered, single person bathroom is located in the main office to the left of Ms. Mountcastle's desk.
Water Fountains: Students should drink the filtered, bottled water in the office. Students, please bring a reusable water bottle, so that you do not miss class time.
Cellphones: Students are asked to refrain from using cellphones in the classrooms. The classroom is the most important place at Bard. You are welcome to use your phones before school, during lunch, after school, and in emergencies.
Lockers: Lockers will be assigned during the first week of school.
Choice: Students chose Bard and Bard chose the students. The choice for both the student and the school is a powerful one.
School Phone: 443-642-2062
School Email: [email protected]
Transportation
One of the major pluses of our new school building (2801 N. Dukeland Street, Baltimore, MD 21216) is the fact that it is located near so many different bus and metro lines. Our school is situated along or nearby many MTA bus and metro lines and the metro stop at Mondawmin Station. Bus tickets will be provided to students each day of Summer Bridge. Monthly student bus passes will be provided to students once the academic year begins. To plan your trip to Bard, MTA has setup the "MTA Trip Planner" or you use your favorite GPS application (Google Maps, Apple Maps, Waze, etc.)
Ready For Life Workshops
Throughout the school year, our community has hosted several family workshops on themes such as financial literacy, household budgeting, health/nutrition, and more. These workshops are centered around being "Ready for Life". If there are topics you would like to see featured in an upcoming workshop, please email us at [email protected]. Click here to see a copy of Mr. G's "Healthy Eating & Physical Activity" workshop.
Academic Policies and Forms