Rally for Kirwan Commission
Bard student activists with the Baltimore Algebra Project and The Intersection organized a successful youth-led rally in Annapolis on January 27, 2020 to show their support for the Kirwan Commission and the need for educational equity in the upcoming legislative session. Check out the CBS news coverage and interviews with students here.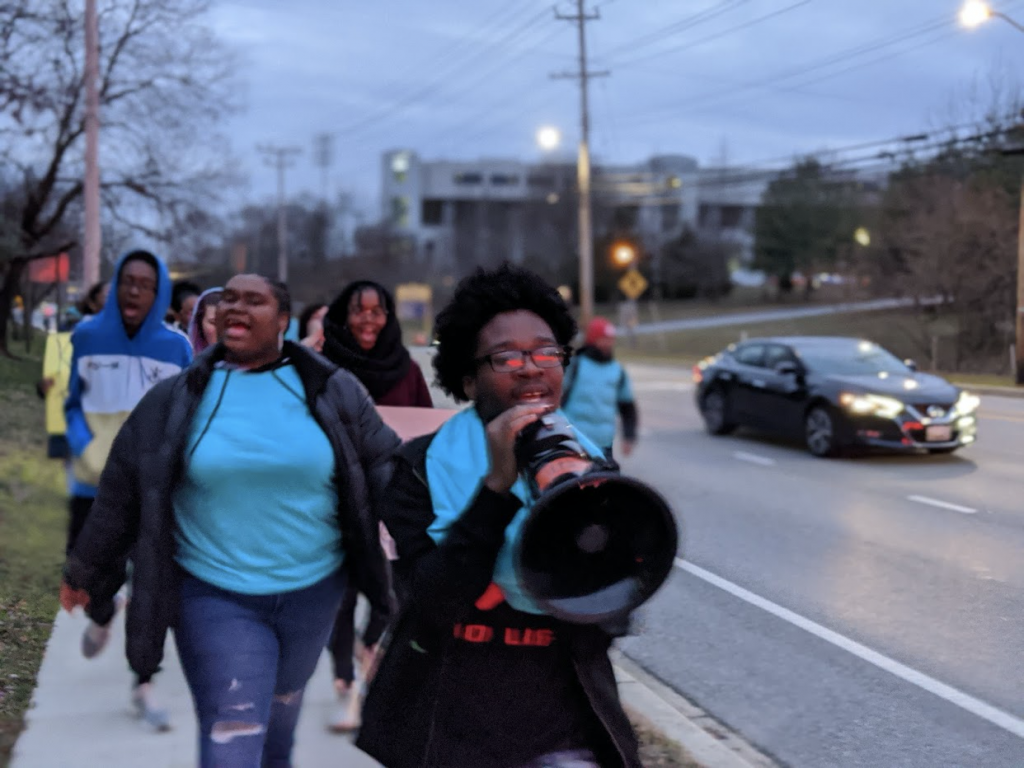 Radio Debut
Nina Davis, a student in the Spring 2019 Civic Engagement course, appeared on "Today with Dr. Kaye", a local public affairs program on WEAA 88.9 FM advocating against a controversial bill, MD HB 31, that would allow school resource officers (SROs) to carry guns on their person during the school day while students are present. The host of the show is Dr. Karsonya Wise Whitehead, Professor of Communication and African American Studies at Loyola University. Dr. Whitehead asked Nina to be part of the discourse after hearing Nina share her research and views that evolved out of a class letter writing assignment to the Baltimore City Public Schools' Board of Commissioners about the bill. Listen to the entire broadcast here, Nina's radio debut begins around minute 30.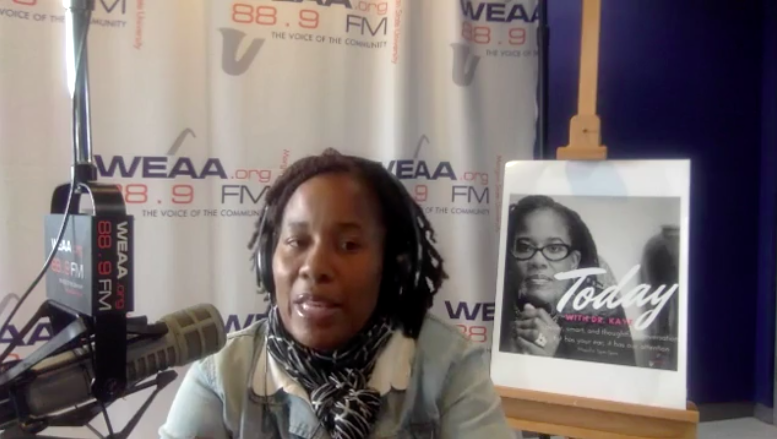 Displaced Peoples
In March 2019 Bard hosted a week-long art exhibit called "Displaced Peoples" by Exsul Van Helden, a relative of a class of 2018 alum, as part of the Civic Engagement Speaker Series. The paintings featured refugees around the world and the exhibit sought to bring attention to the refugee crisis. Students had the opportunity to attend two lunchtime talks by community organizations, Baltimore's chapter of the International Rescue Committee and The Esperanza Center, to learn more about the the complex issues facing refugees and asylum seekers, as well as addressing the humanitarian crisis at our southern border.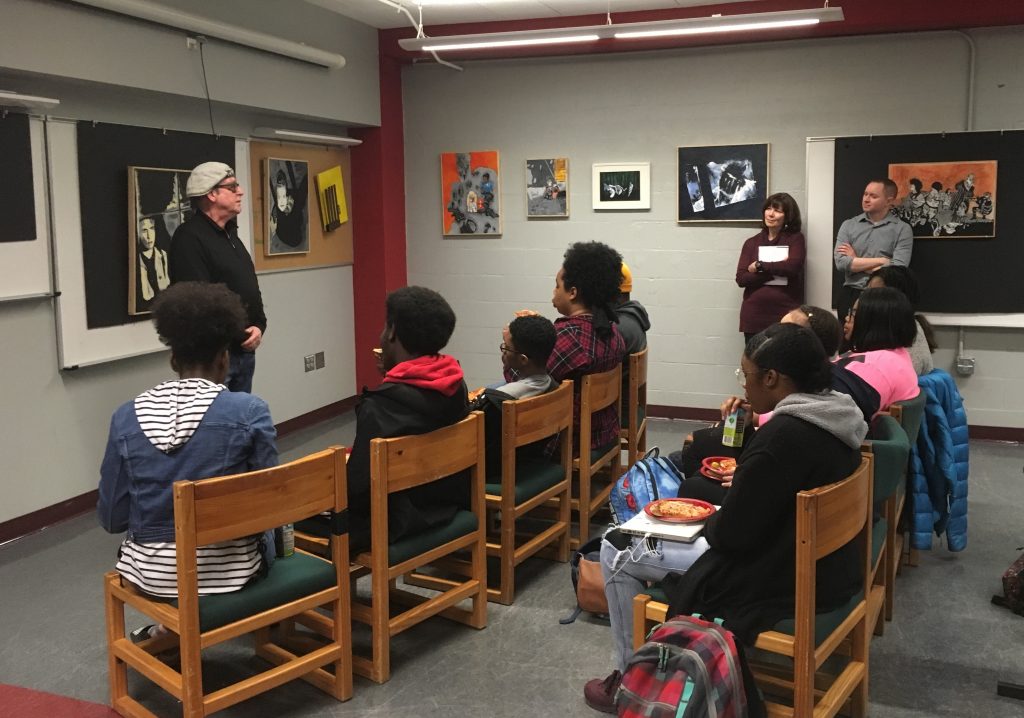 Mental Health Day
On March 20th, two Bard Baltimore seniors and one Bard Baltimore alum class of 2018 traveled to New York City to give a talk and film screening about Black Teen Mental Health for BHSEC Queens' students. Brooke and Joelle are filmmakers and recently completed "Void" a documentary about Joelle's personal experience with depression in partnership with Wide Angle Youth Media.